2019 Cultural Trail Spring Clean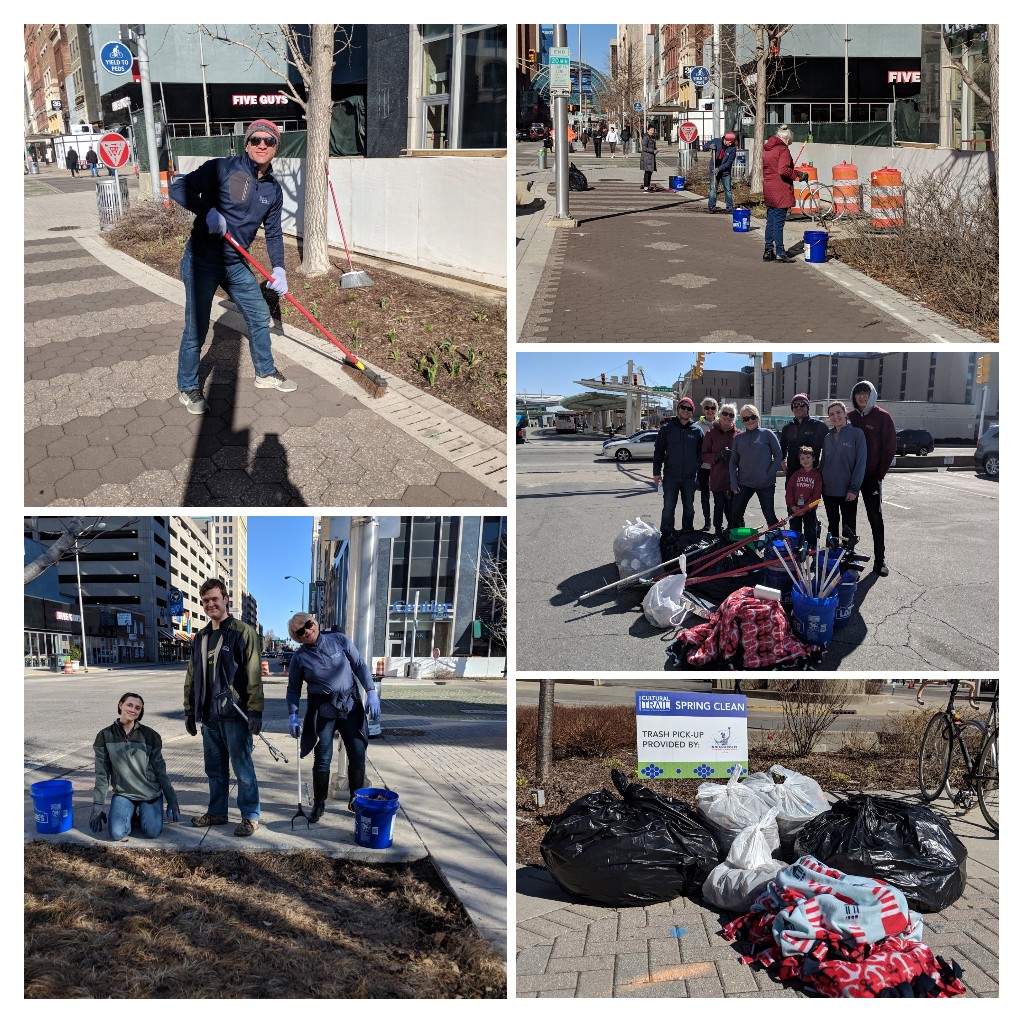 RBE is proud to have sponsored and participated in the 2019 Cultural Trail Spring Clean that took place on Saturday, March 23. The clean-up included picking up litter and a clean-sweep of the trail along RBE's corridor of the Cultural Trail. Team RBE won the award for finding the item most likely to make money on Craigslist, which was a full electric shaving kit, case and charger included!  The award was presented at the brunch following the clean-up.
The Indianapolis Cultural Trail: A Legacy of Gene & Marilyn Glick is an 8-mile world-class urban bike and pedestrian path in downtown Indianapolis that also runs adjacent to the RBE building. The spring clean is a large Cultural Trail-wide initiative to get the Trail in shape for summer's high-usage season. We are proud to have made a difference and thank all RBE families who participated. Check out the photo album of the RBE team cleaning up the trail at https://photos.app.goo.gl/H5KejRuLAnbmyPEPA.