RBE Celebrating 40 Years!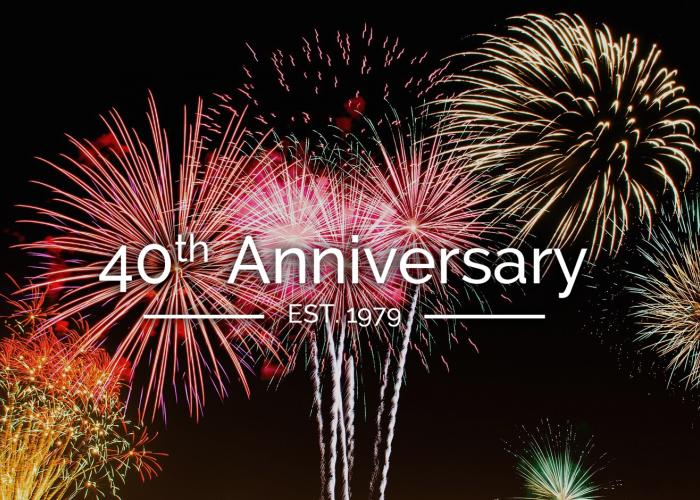 Riley Bennett Egloff LLP is proud to announce that it is celebrating its 40-year anniversary.  The Firm was founded in 1979 with three attorneys who shared a vision of building a respected Indiana business and litigation law firm by providing the highest quality legal services in a timely, result-oriented and cost-effective manner. That commitment has proven to be a recipe for success and has resulted in the steady growth of RBE, which now employs a team of 46 people.  The Firm remains dedicated to its mission and looks forward to many more years of serving its clients to achieve their goals.
A Message from our Founding Partners:
James Riley, Jr. – "Forty years ago, three young lawyers thought they could build a better mousetrap.  With established practices, we started a new law firm to provide high-quality legal services at affordable prices to our clients.  We have been blessed with loyal clients, competent and collegial colleagues, and capable and dedicated staff that have enabled us to grow and adapt as our profession changed.  Work-life balance and operating financially like a business have been important parts of our culture.  We did not imagine how technology would transform our professional and personal lives.  The legal world in 1979 was still very paper-centric.  Now in everyone's desk, car and hand, there is a computer.  New leaders have emerged in our law firm ensuring a smooth transition into the future.  Hard work and good luck have paid off for our law firm."
Bryce Bennett, Jr. –  "From the moment our Firm was established, I had a vision that we would build and grow an enduring institution; one that would outlive its three founders and become a well-known and respected part of the Indianapolis legal community. It was not a short term goal, but I thought it was attainable.
Since October 1, 1979, we have worked very hard focusing on consistently producing quality legal work and delivering superior client service, results and value. Looking back now, it is gratifying that we have been able to attract and retain highly sophisticated, long-standing and appreciative clients, create good jobs for so many people and to train and mentor scores of young attorneys who have become very successful in their own right.
The project is ongoing and will never be completed. However, I am pleased to say that after 40 years, there is still a professional enjoyment and satisfaction in continuing to pursue the original mission to make the vision a reality. I am grateful to all who contribute, in many different ways, to make it happen."
John Egloff – "Our 40th anniversary is a great time to look back fondly and with gratitude on all of the wonderful clients we've been privileged to serve, and the talented, dedicated and affable attorneys and staff with whom I've had the pleasure to be associated at Riley Bennett Egloff over these many years.  I'm a firm believer in the proposition that life is what you make it, and I'm very proud to have participated in making Riley Bennett Egloff the successful and well-respected organization that it is today."
The Firm will announce plans for commemorating its milestone anniversary in the near future.