RBE Is Pleased To Announcement Our New Partners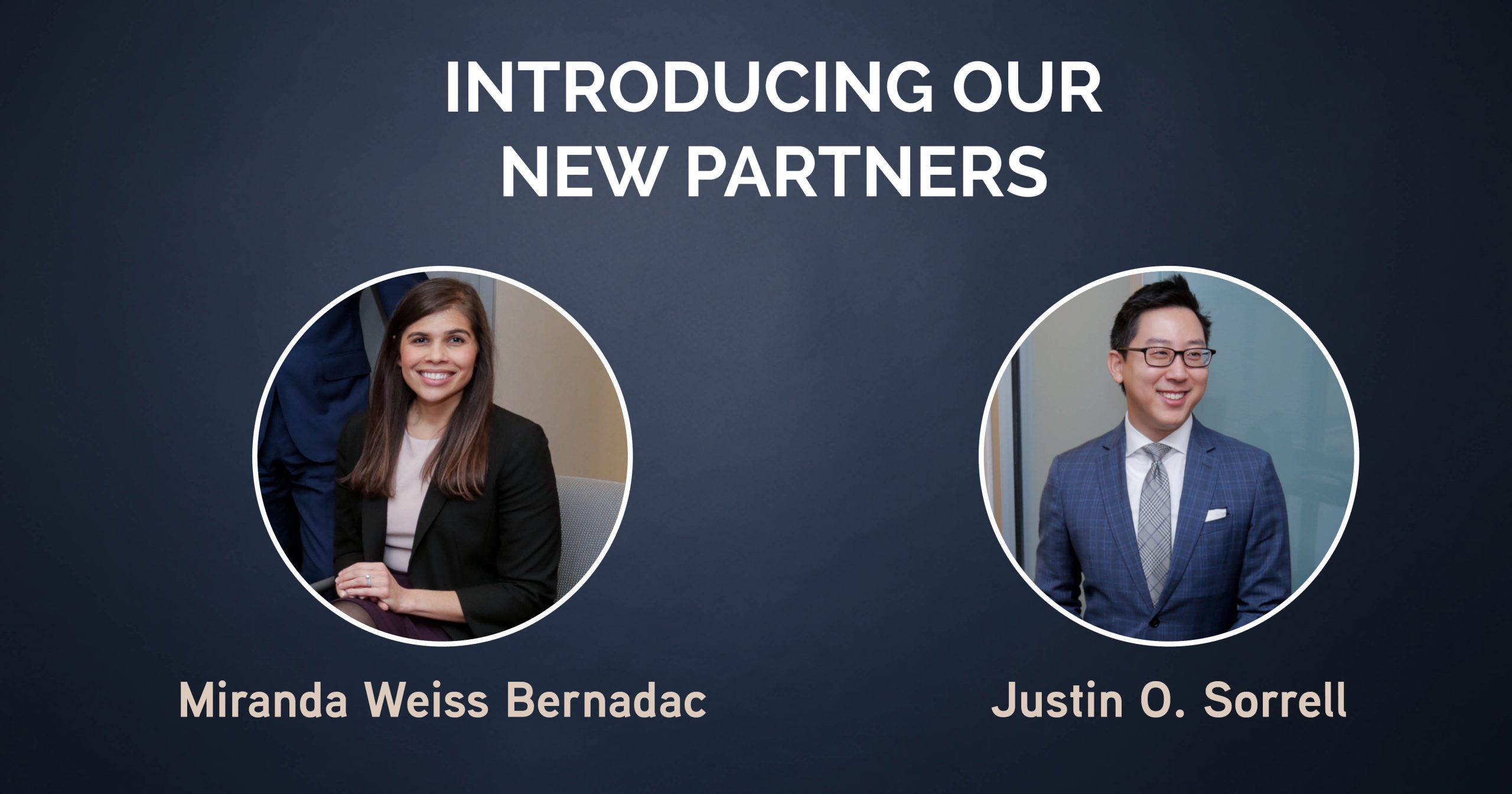 We are pleased to announce that Mandy Weiss Bernadac and Justin Sorrell have both been named partners at Riley Bennett Egloff LLP.
About Mandy
Mandy practices in civil and business litigation and represents clients in all stages of the litigation process. As a trained mediator, Mandy is a problem solver by nature and is uniquely qualified to assist her clients in negotiations. She primarily practices in the health-care industry and represents a variety of providers including hospitals, long term care facilities, assisted living facilities, physicians and nurses both in state courts and before Medical Review Panels. Additionally, Mandy counsels clients in the construction industry and represents them in cases involving claims for payment, delay, construction defects, and mechanic's liens. She also has significant experience representing employers in defense of worker's compensation claims brought before the Indiana Worker's Compensation Board. Mandy engages in client-focused representation and uses a hands-on approach to managing actions with complex factual and legal issues.
About Justin
Justin is an experienced litigator who represents and advises business clients in many types of disputes in federal and state courts across Indiana. He regularly defends employers in lawsuits including wage and retaliation claims, trade secret and confidentiality claims, non-competition and non-solicitation covenants, and breach of contract claims. Additionally, Justin has experience in defending claims involving construction-related commercial property damage, products liability, insurance coverage, collections, and appeals, and he has served as local counsel in federal and state courts across Indiana. He defends employers before the Indiana Worker's Compensation Board, and has experience in other business-related areas, including bank loan transactions, loan work-outs, and bankruptcy. He also has significant experience in discovery of electronically-stored information ("ESI"), and advises clients on how to maximize value and minimize expense.
He is a problem-solver, and seeks creative solutions to his clients' issues while emphasizing the business impact of litigation choices to help guide his clients' decision-making. When an amicable resolution is not possible, he aggressively and diligently pursues his clients' interests.