Biography
Donald Smith limits his practice to representing employers and executives in labor and employment matters. He defends employers in cases pending before state and federal courts, the National Labor Relations Board, Equal Employment Opportunity Commission, Indiana Civil Rights Commission, U.S. Department of Labor, OSHA, IOSHA, Indiana Department of Workforce Development, and Indiana Worker's Compensation Board.
Don advises employers concerning various employment issues such as employee handbooks, employment agreements, severance agreements, covenants not to compete, restrictive covenants, wrongful termination, collective bargaining, labor arbitration, unions, discrimination, harassment, wage and hour matters, unemployment compensation, and worker's compensation.

Community Activity
International School of Indiana

Board of Directors, 2016 – 2019

Legal Lines (IndyBar's Ask-A-Lawyer Program)
North Central Football Fanatics, 2002 – 2004

President
Don re-named the North Central High School football boosters the "Football Fanatics," led a resurgence of spirit among parents and fans, and organized events for players and their families.

North Central High School football, Public Address announcer, 2002 – 2011

Tapping into his penchant for sportscasting, Don was the "Voice of the Panthers" at home football games for 10 years and would surprise the crowd by using creative words to describe the action on the field.

Washington Township Baseball, Inc.

Secretary, 1999 – 2005
Vice President, 2009 – 2010
President, 2010 – 2011
Don was not just a "fan in the stands." He was actively involved in the leadership of the governing board of the high school's baseball program.

Westminster Legal Ministry Chairman, 1988-2011

Through its affiliation with Don's home church, Second Presbyterian, Don headed a group of volunteer attorneys who provided legal guidance to needy families on Indy's near Eastside.
Representative Matters
Since he started practicing law more than 40 years ago, Don has limited his practice to labor and employment law. Don has extensive experience representing clients in the following industries: Credit unions, construction, insurance, manufacturing, retail, health care, printing, temporary labor, restaurant, and housing.
Prosecuted and defended numerous requests for temporary and permanent injunctions in non-compete cases on behalf of employers.
Defended an insurance company in employment discrimination case that set the standard for determining whether an insurance agent is an independent contractor:

 

Knight v. United Farm Bureau Mut. Ins. Co., Inc.,

 

950 F.2d 377 (7th Cir. 1991).
Defended county employer at trial and on appeal against wrongful discharge claim:

 

Moulton v. Vigo Co.,

 

150 F.3d 801 (7th Cir. 1998).
Represented employer in a religious discrimination case, in which employee unsuccessfully sought court intervention permitting employee to use the phrase "Have a blessed day" in the workplace:

 

Anderson v. U.S.F. Logistics, 274 F.3d. 470 (7th Cir. 2001).
Represented employer in a wage case, in which the Indiana Court of Appeals reversed the trial court's award of vacation pay to the employee, and enforced the employer's written policy that vacation pay was not earned until the employee's anniversary date:

 

Damon Corp. v. Estes, 750 N.E.2d 891 (Ind. Ct. App. 2001).
Represented employer hospital in a worker's compensation case, in which the Indiana Supreme Court ruled that the Worker's Compensation Board lacked the statutory authority to award interest on worker's compensation benefits, including overdue medical bills:

 

Christopher R. Brown, DDS, Inc. v. Decatur Co. Memorial Hospital, Inc.,

 

892 N.E.2d 642 (Ind. 2008).
Defended employer in a class action in a wage and hour case:

 

Artis v. First Revenue Assurance, LLC, (1:09-cv-01555, S. D. Ind. 2009).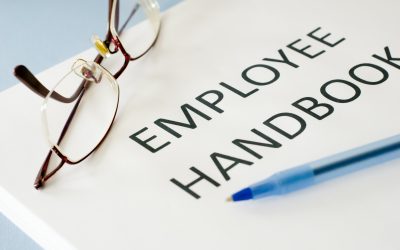 Noncompete agreements have been used for years by employers to protect themselves from employees who might otherwise...
Presentations
Indiana's Medical Malpractice Act and Other ReasonsWhy Doctors Should Like Lawyers - (January 26, 2022)
"Navigating Uncharted Waters: Helping Employers Understand the Rules of the Families First Coronavirus Relief Act" (April 14, 2020) WATCH RECORDING
"Collective Bargaining," DePauw University (January 16, 2012)
"Physicians' Employment Agreements: What You Don't Know Could Hurt You!", Indiana University School of Medicine (April 12, 2012)
"Ethical Dilemmas in Worker's Compensation," ICLEF (November 5, 2014)
"The Birds and the Bees of Sexual Harassment in the Workplace," presentations to trade groups as well as individual corporations (2016 - )
"Supervising in a World of Protected Categories," presentation to ERMCO Institute (2019)
Beyond the Office
Don and his wife, Debbie, are the proud parents of three sons, and the very proud grandparents of four grandchildren. All three of their sons are medical doctors after attending medical school at Indiana University. Don remains a huge sports fanatic, with special interests in his Indianapolis Colts, Indiana Pacers, Indianapolis Indians, and Chicago Cubs (with whom he has played in two fantasy camps).
During the college football season, Don particularly roots for DePauw, Miami (Fla.), and Alabama, teams he "adopted" as a result of where his sons attended school. Don is an avid golfer who is constantly in search of the "perfect swing."
Awards & Recognition
Best Lawyers in America, 2022 – present

Litigation — Labor and Employment
Workers' Compensation Law — Employers

Indiana Super Lawyers, 2004 – 2006 and 2009 – present
Martindale-Hubble AV Preeminent Rated
First Baptist Athletics Hall of Fame inductee, 2006

Don was inducted into the First Baptist Athletics Hall of Fame after coaching basketball there for years. He continues to referee youth basketball. First Baptist Athletics' motto is "The Place for Good Sports."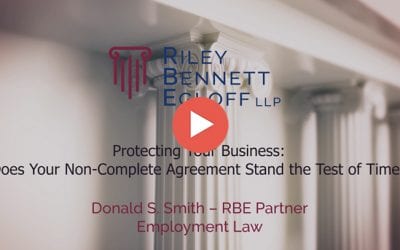 Non-compete agreements in the employment setting are constantly under attack.  Is the agreement your business has been...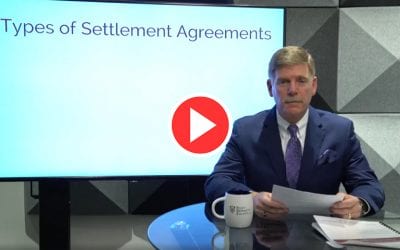 RBE partner Donald Smith discusses the 3 types of settlement agreements with worker's compensation cases in...
Industries Served
Construction
Finance
Food & Beverage Service
Health Care
Insurance
Manufacturing
Non-profit Organizations
Transportation
Practice Areas
Labor & Employment Law
Labor Law
Employment Law
Non-competition Agreements
Worker's Compensation Defense
Indianapolis Bar Association
Chair, Labor and Employment Law Section, 1993
Member, Labor and Employment Law Section, 1981 – present
Indiana State Bar Association
Chair, Labor, Employment and Benefits Law Section, 2018
Council Member, Labor, Employment and Benefits Law Section, 2012 – 2018
Member, Labor, Employment and Benefits Law Section, 1981 – present
American Bar Association
Member, Labor and Employment Law Section, 1981 – 2021
Defense Trial Counsel of Indiana
President, 2020
Board of Directors, 2013 – 2021
Chair, Worker's Compensation Committee, 2012
Defense Research Institute
Bar and Court Admissions
Indiana, 1981
U.S. District Court for the Northern District of Indiana, 1981
U.S. District Court for the Southern District of Indiana, 1981
U.S. Circuit Court, Seventh Circuit, 1983
U.S. Circuit Court, Sixth Circuit, 1983
Education
Indiana University Robert H. McKinney School of Law, JD, cum laude, 1981
DePauw University, BA, Communications, cum laude, 1978